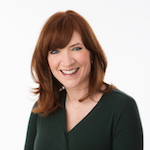 Dr. Fiona Grant
Dr. Fiona Grant graduated from University College Dublin in 1994. She completed her medical training in various hospitals in Leinster, and then went to London in 2000 to finish GP Vocational Training and to gain membership of the Royal College of General Practitioners. She returned to Dublin in 2001 and went into practice in Sandyford Village. she left Sandyford in 2009 to set up Stepaside Medical.
Her special interests include Women's Health, Paediatrics and Asthma.
Dr. Patrick Felle
Dr. Patrick Felle is commencing practice at the Stepaside Medical Medical Practice. Dr. Felle is a graduate of University College Dublin, who has worked in Family Practice and in Emergency Medicine in Ireland and Canada. Dr. Felle has an academic appointment in UCD, and will hold clinic on Thursdays in Stepaside Medical.
Dr. Felle has a has a Graduate Diploma in Dermatology and has a special interest in eczema and other skin diseases in family practice and also in male health issues.
Dr Elaine Foley MB. Bch. BAO.
Graduate of Trinity College Dublin.
Diploma in Child Health 1998
Diploma in Obs & Womens Health 1998.
Member of Irish College of General Practitioners 1999.
Dr Foley has been working in General Practice since. She has a special interest in back pain & has spent 5 years studying Amatsu in the U.K. She has started a pain clinic in Stepaside Medical.
Pain Clinic
Amatsu is a gentle spinal realignment of the body to treat many conditions. Amatsu comes from Japan & induces a whole body correction. Dr Foley has formed this clinic to combine a Medical assessment as well as performing this less invasive treatment for pain. Trained in Taijutsu body movements she uses a range of techniques including soft tissue work, structural adjustment, balance to the organ system & cranial work.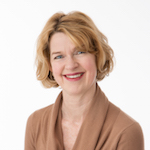 Patricia Hannan
Patricia trained as a general nurse in St Vincent's University Hospital,graduating in 1987.She subsequently studied Midwifery in the Coombe Women's Hospital,and later Neonatal Intensive Care Nursing during 10 years experience gained at the National Maternity Hospital,Holles Street.As well as practice nursing,Patricia works in the Out of Hours GP Service, East Doc.She loves the variety that practice nursing provides,meeting people at all stages of life.Special interests include midwifery and women's health.